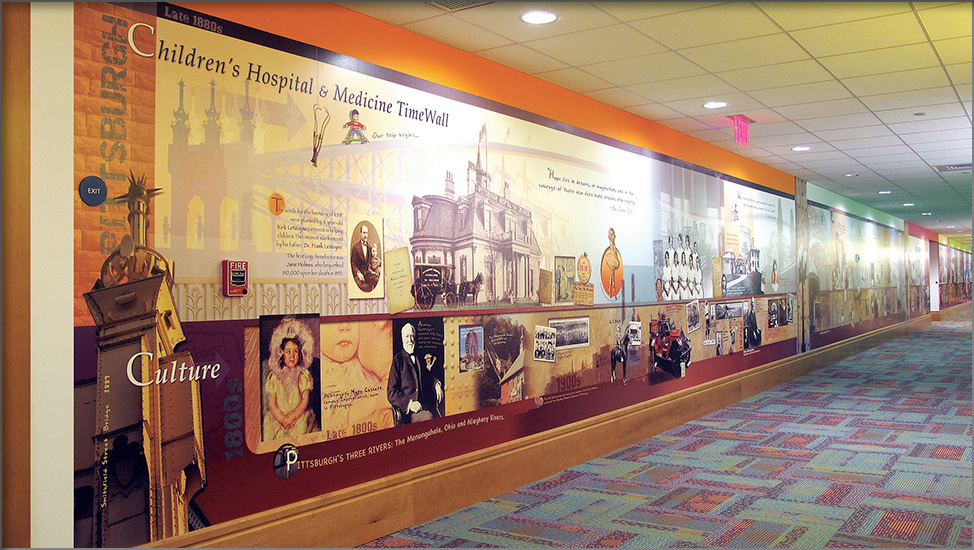 "The wall gets a 'wow' from me. Great comments continue to pour in. Thanks!"
-- Andrew Urbach, M.D. Prof of Pediatrics, Medical Director, Clinical Excellence & Services, CHP
Bridging Time: 120' history mural, encapsulating achievements in medicine and culture in Pittsburgh from the late 1800s. Appealing to both children and adults with appropriate informational material and eye-level design, we used archival and original photography, historical and fun facts, visual textures, architectural / bridge imagery as thematic elements to evoke the energy and feel of  "The City of Bridges."
Awards/Recognition:
* Creativity 39th Annual International Design Award
* G20 Summit - Included in tour of Pittsburgh institutions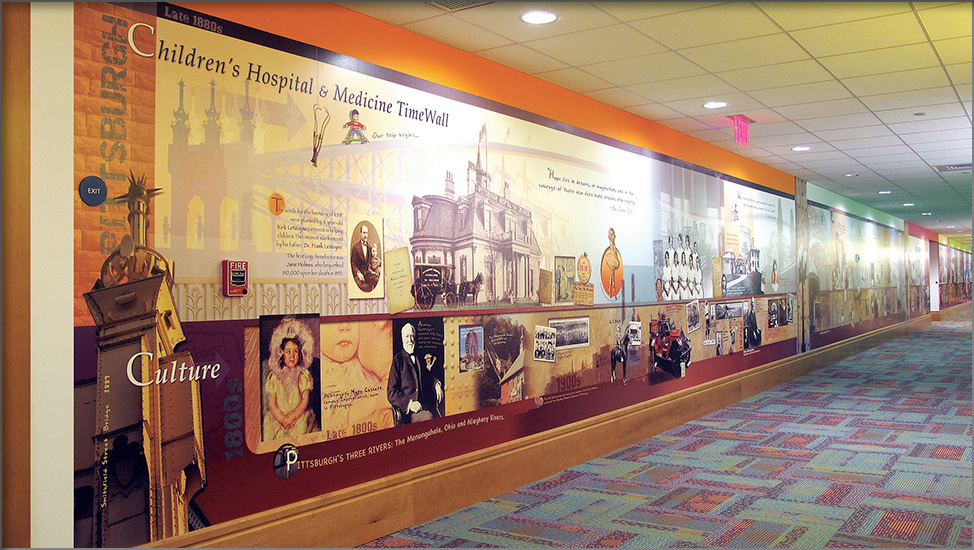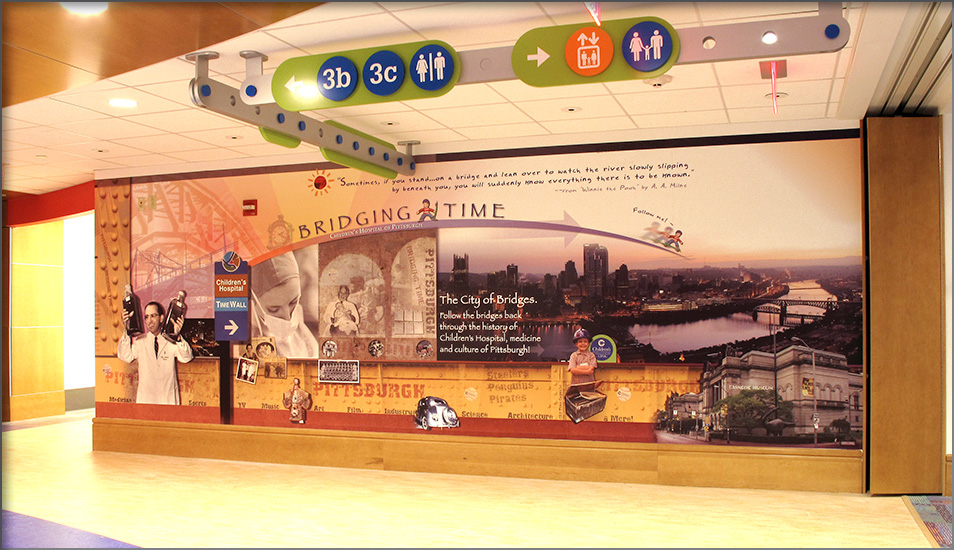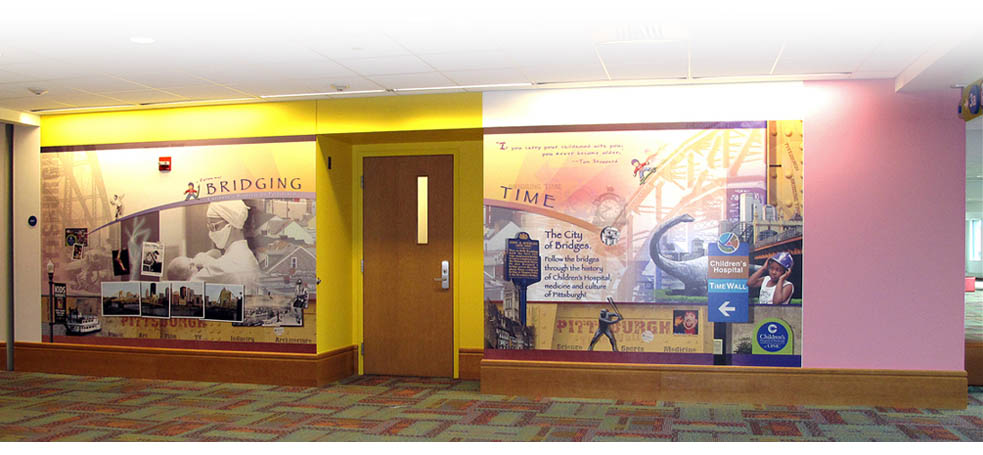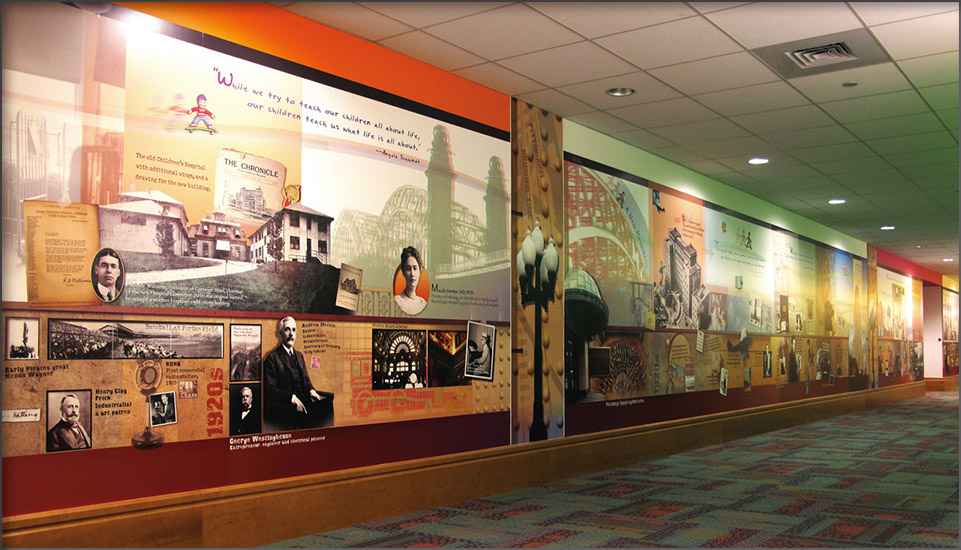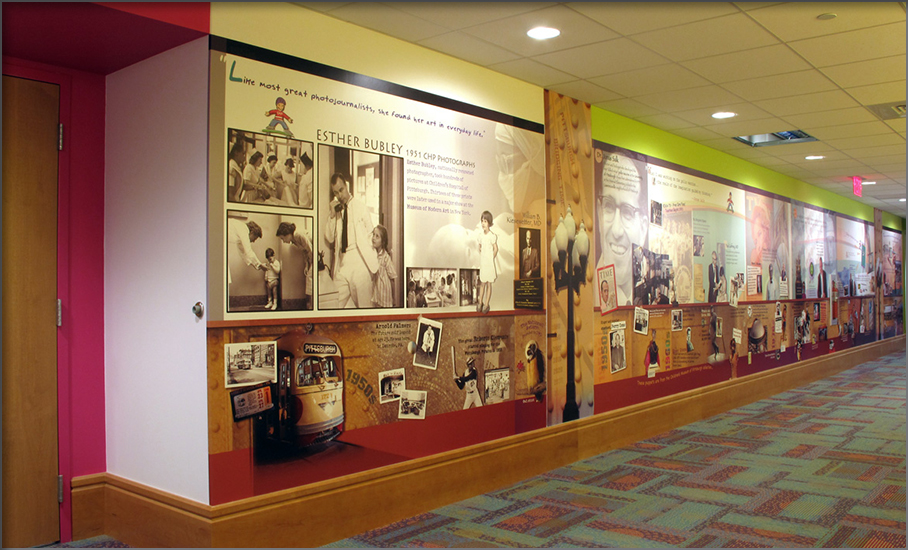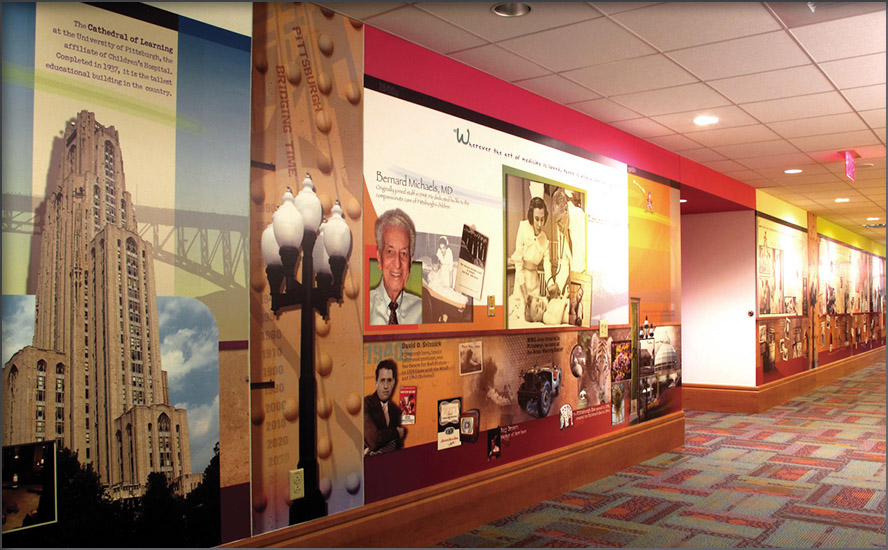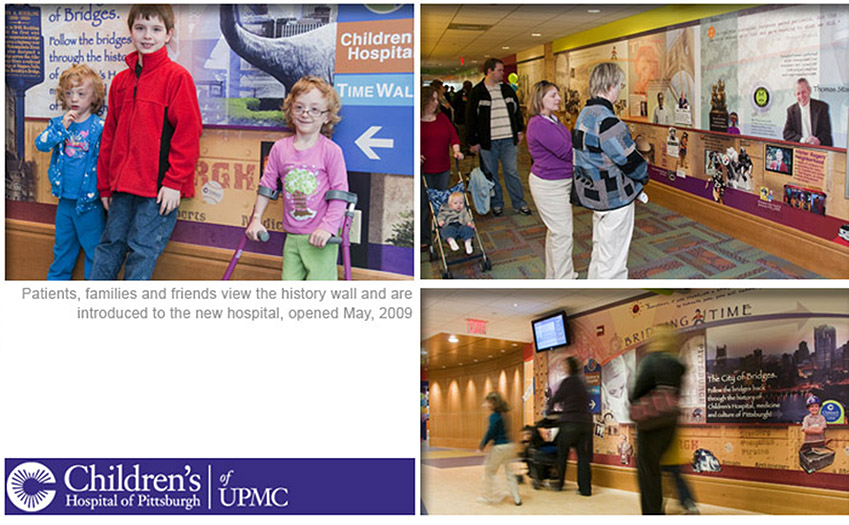 © 2018 KimakDesign, LLC. All rights reserved.