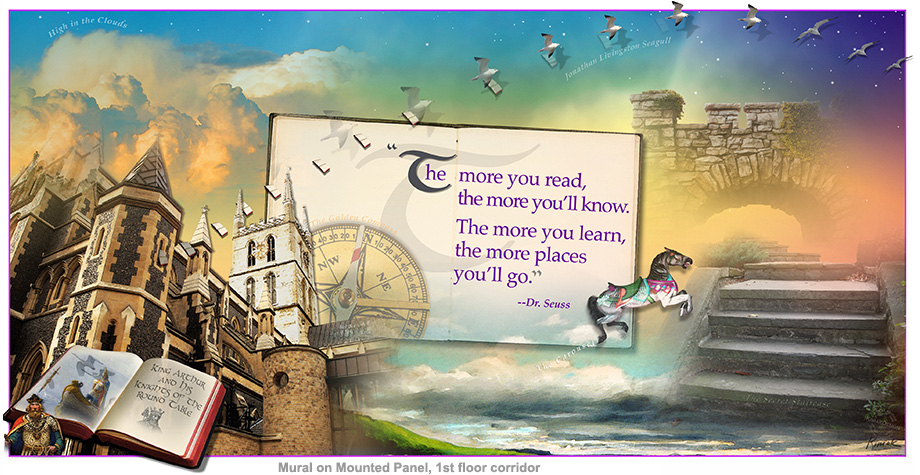 "I passed your work at Morgan Stanley Children's Hospital every day. How great it was for kids to see. Rather than typical sterile walls and what might have been a very scary place, it was turned into an adventure."
-Jules Traugot, Former Director of Real Estate, NY Presbyterian Hospital
Installations for both adult and pediatric patients include "Music of Nature" (for Radiology), children's literature theme 1st floor corridor and a 120' "High Line" therapy corridor for adult pulmonary patients (2015). Book and art consultant for the new Pediatric Emergency Department.
Awards:
* Creativity 43rd Annual International Design Award
* Creativity 42nd Annual International Design Award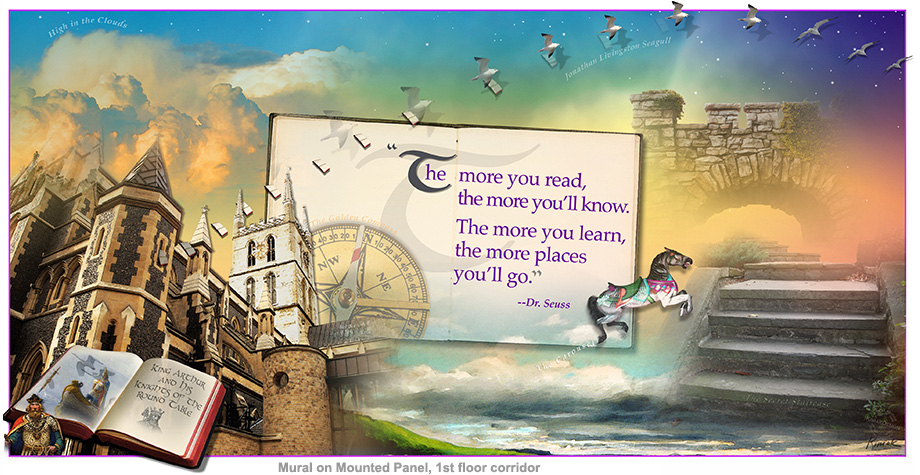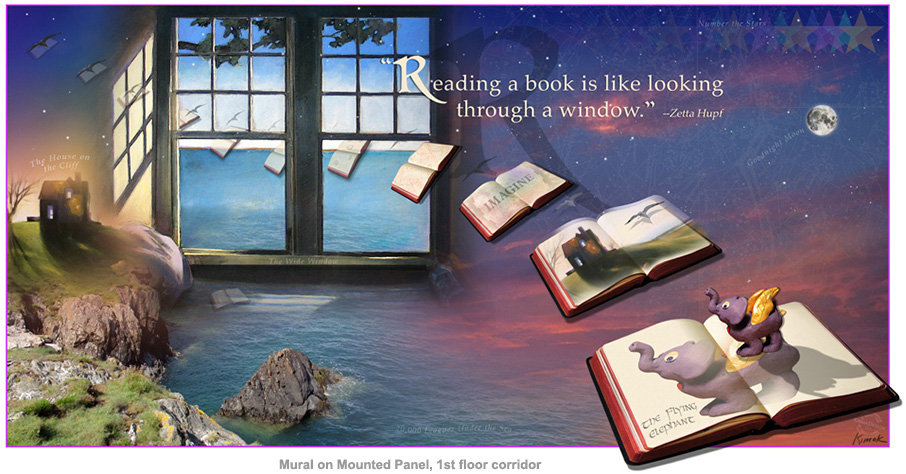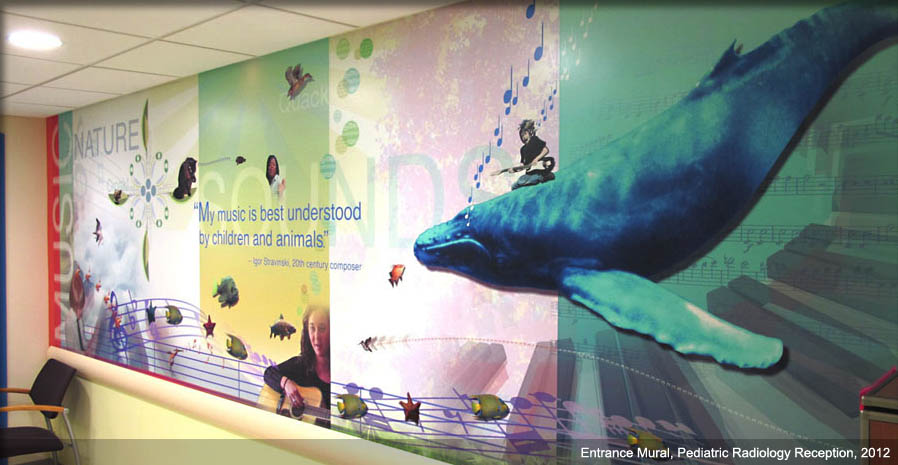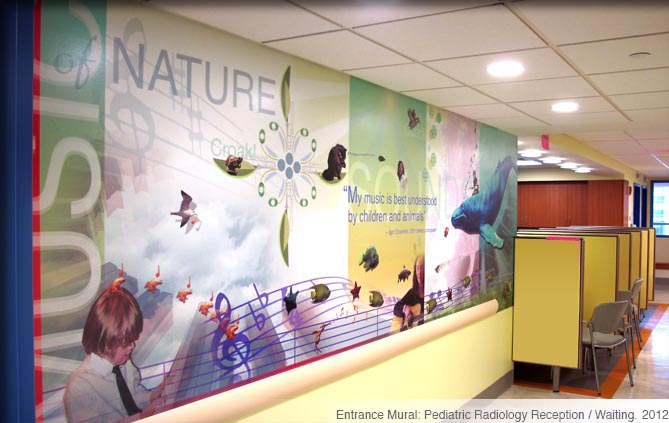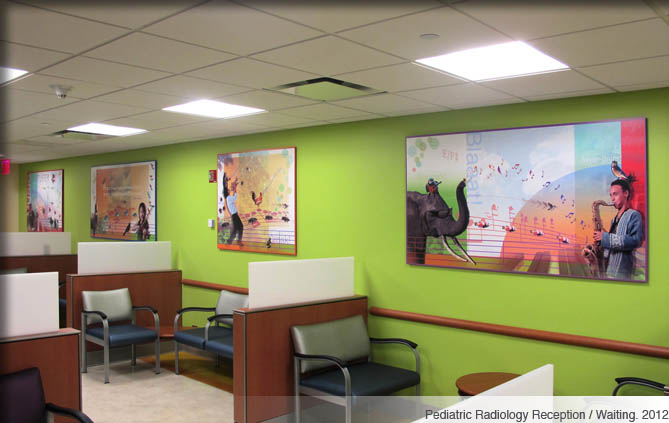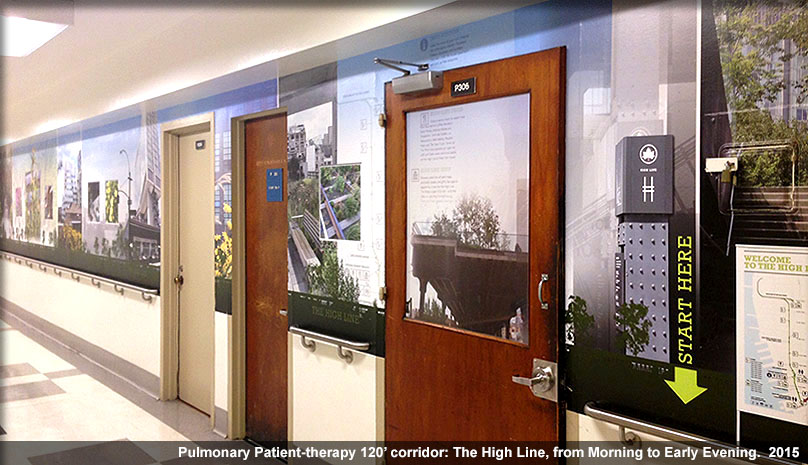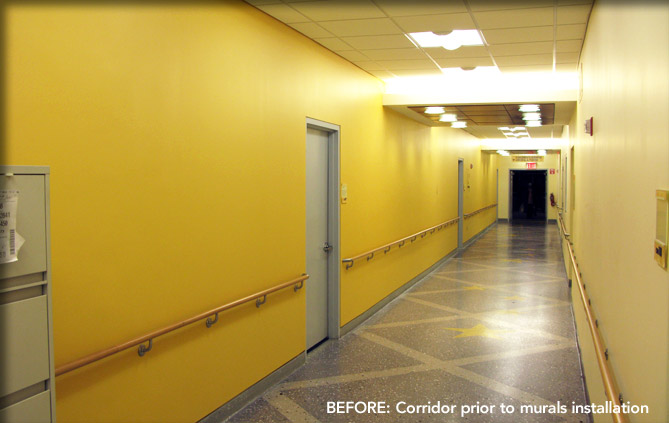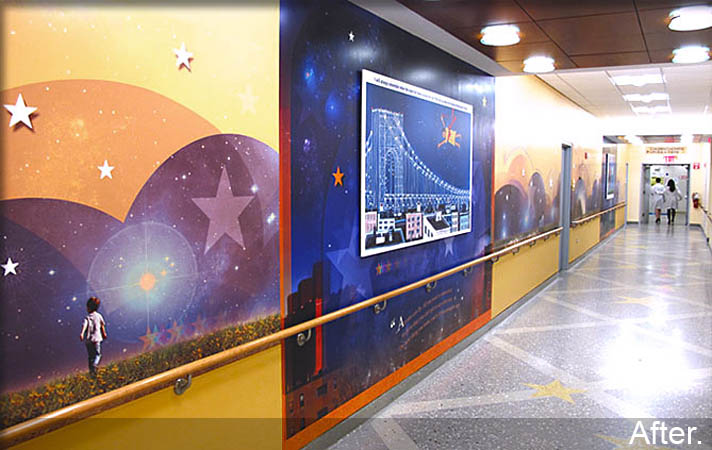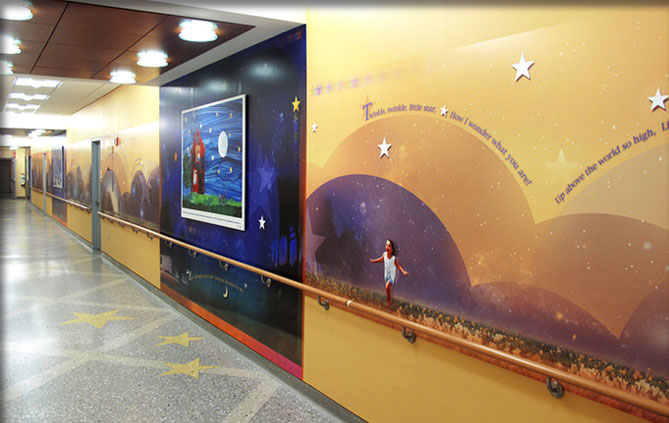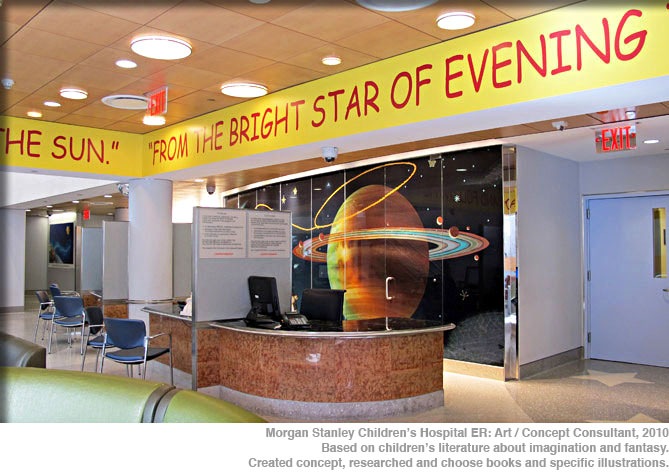 © 2018 KimakDesign, LLC. All rights reserved.