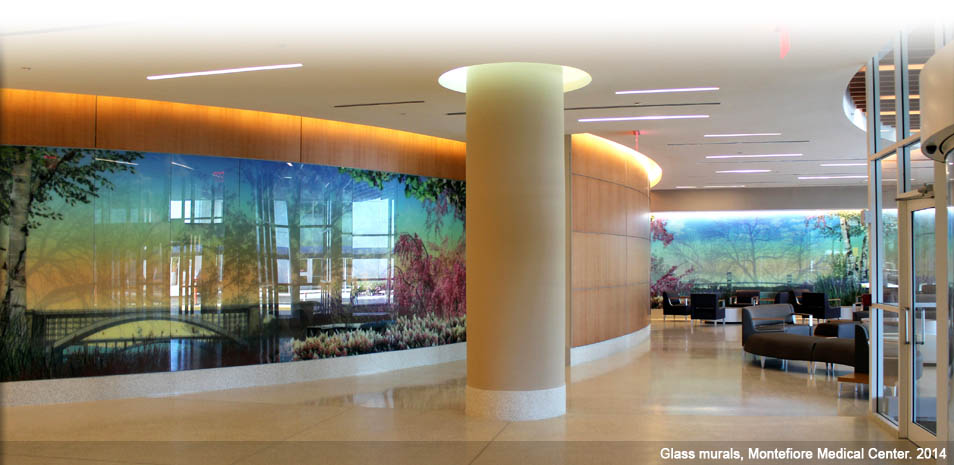 Welcome to KimakDesign
Tranforming Environments: we design site-specific award-winning visual and narrative murals and photographic installations. These engaging, distracting and often therapeutic works enhance the environment and user experience for any type of facility and public space.
For Montefiore Medical Center, combining realistic and abstract approaches, elements of the flora of the Bronx were used as a theme to create a dramatic and peaceful backdrop for their new Hutch Metro Center campus lobby. The murals were fabricated on glass panels by Skyline Design, Chicago (9' x 100' total width), and installed September, 2014. Also at Montefiore / Children's Hospital: Adolescent Lounge; Pediatric Radiology Exam and Waiting areas.
This section will also feature updates and selected projects of other facilities.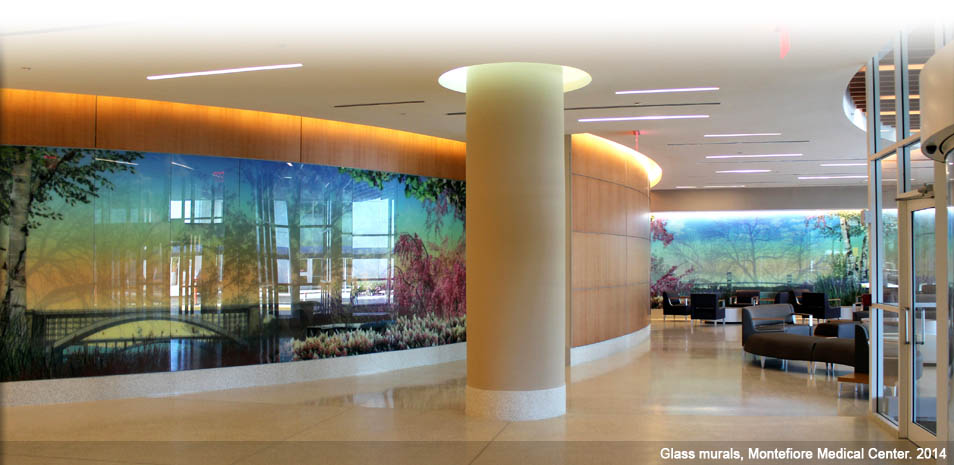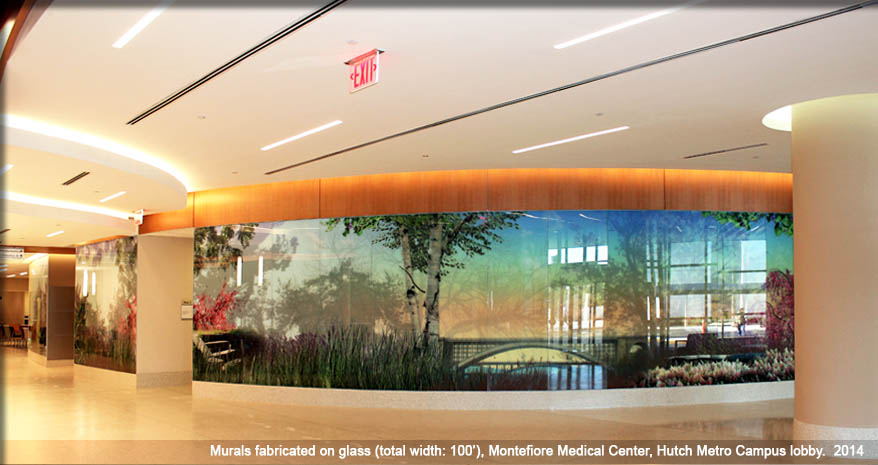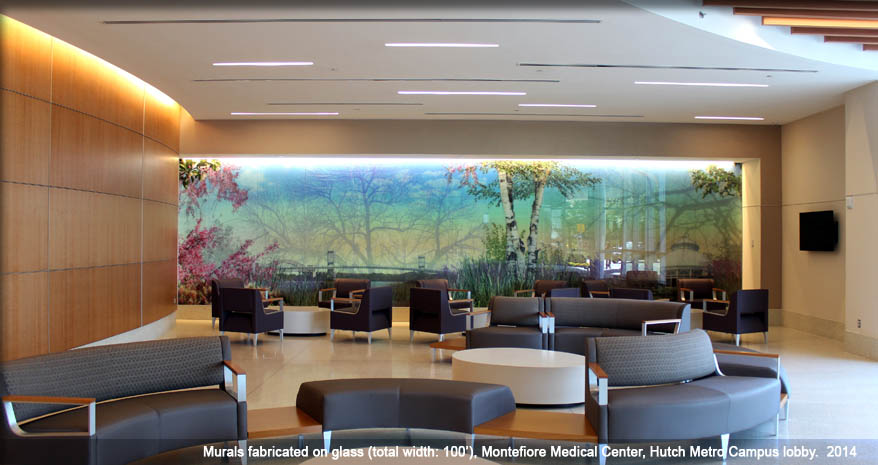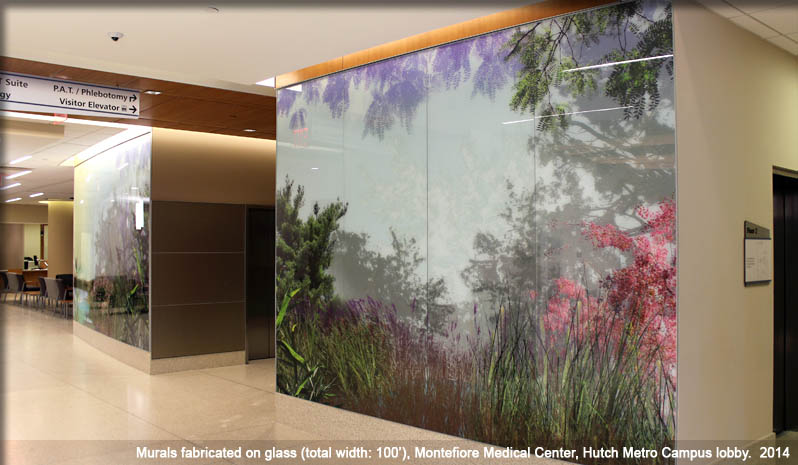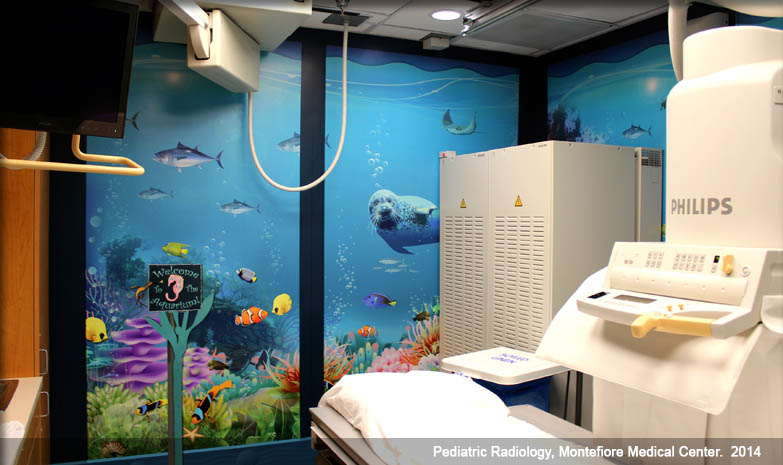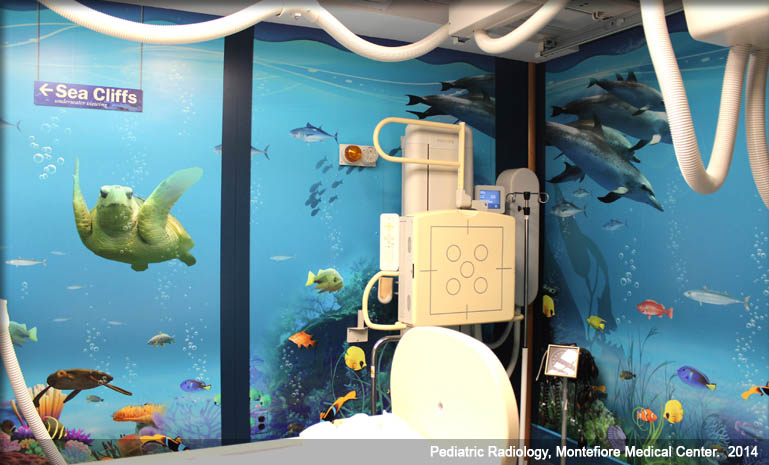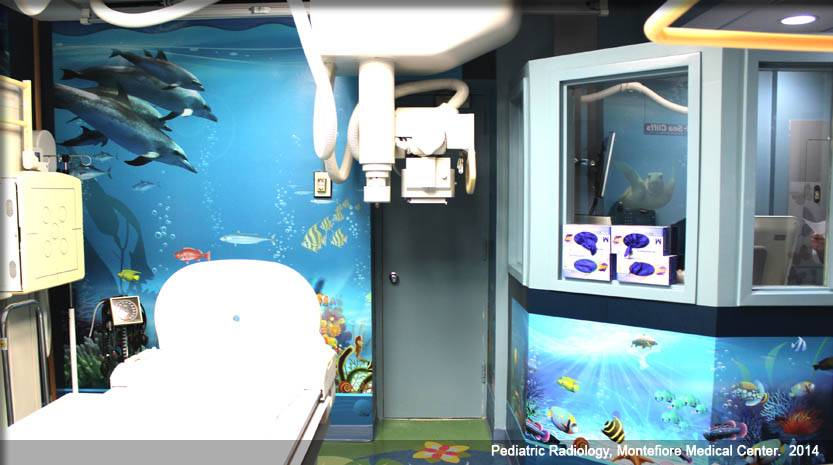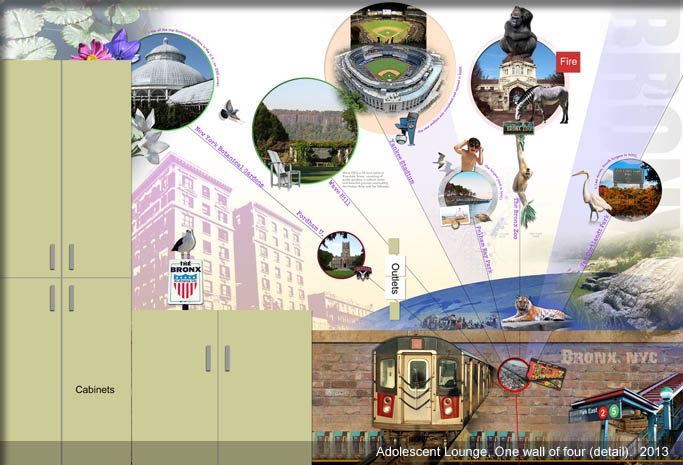 © 2015 KimakDesign, LLC. All rights reserved.