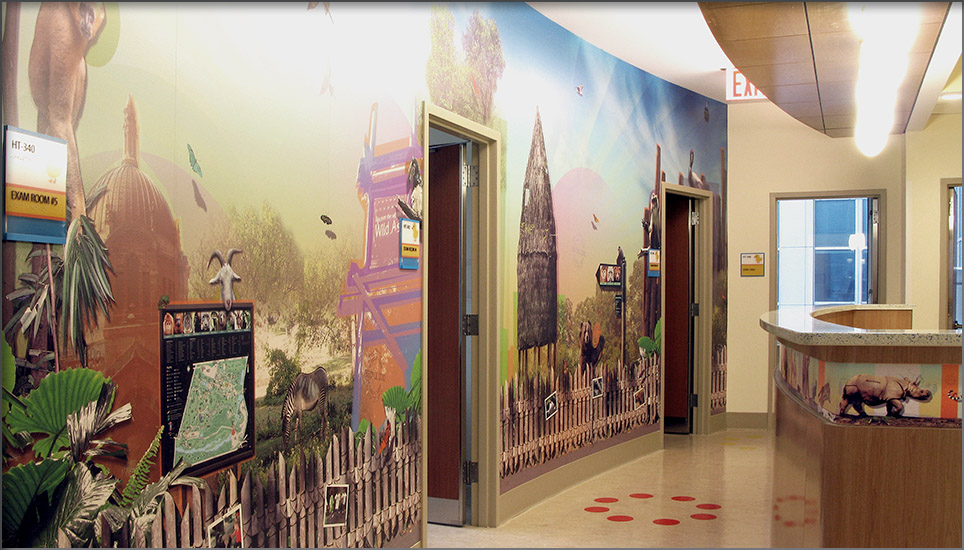 "The whole place has been transformed by your murals. We get comments from parents and staff on a regular basis. Thank you so much." --Susan Bostwick, M.D.
Helmsley Medical Tower: Original onsite photography along with images from the Wildlife Conservation Society was used to create a fantasy Bronx Zoo environment on two floors. Included: two 32-foot curved murals, "Animals on Parade" panels in waiting area, a play wall with 3D cutouts, corridor murals,wayfinding graphics, framed original prints for exam rooms, as well as B&W photos for administration entrance.
Award: Creativity 42nd Annual International Design Award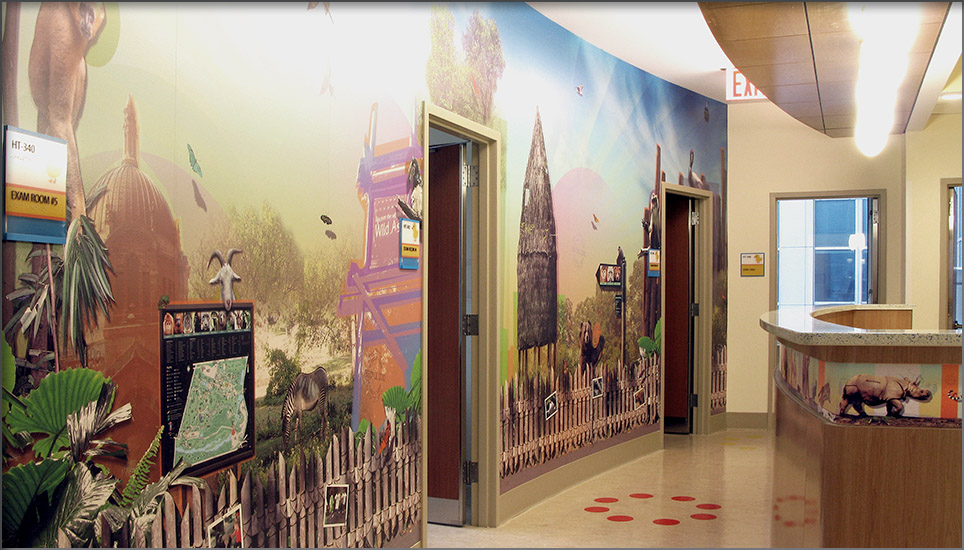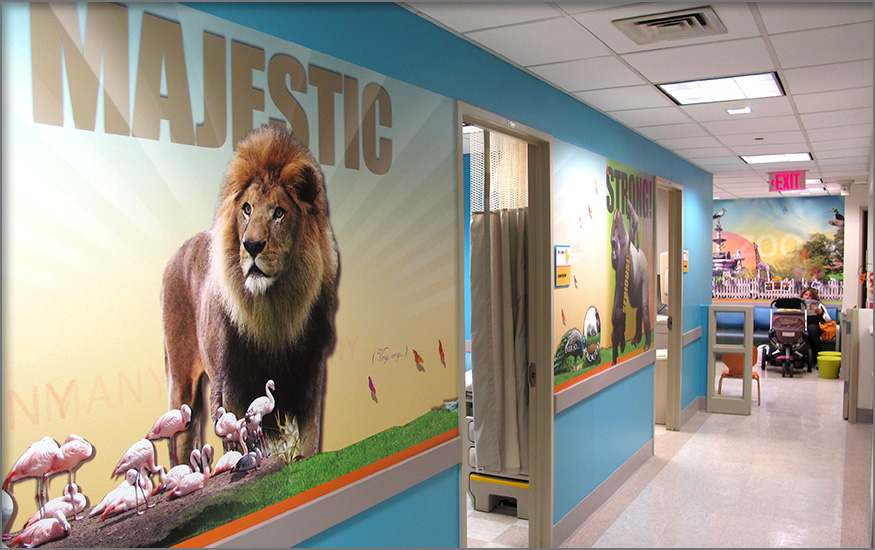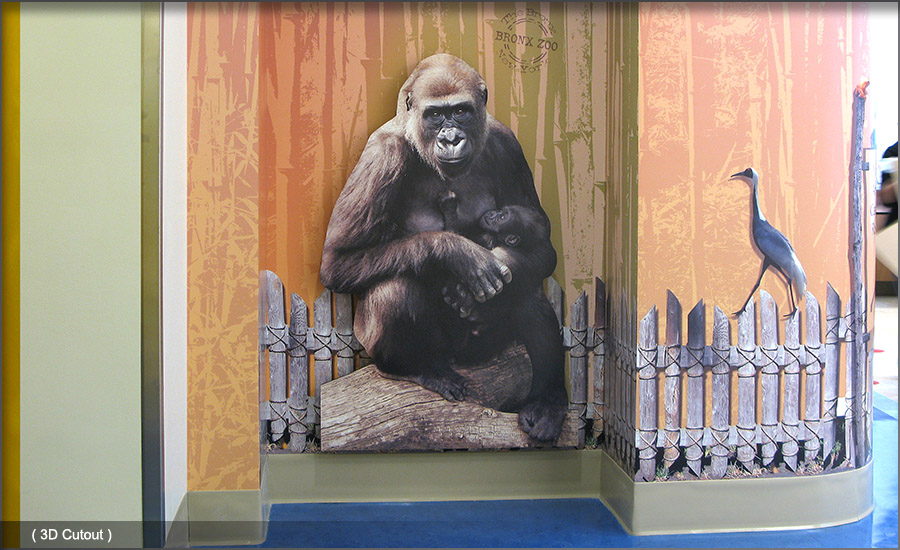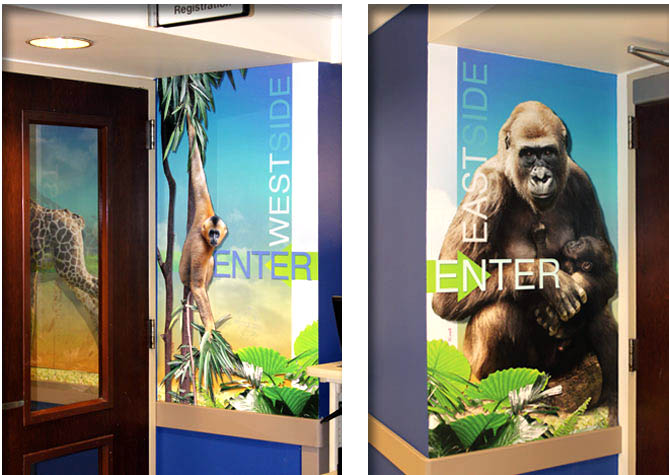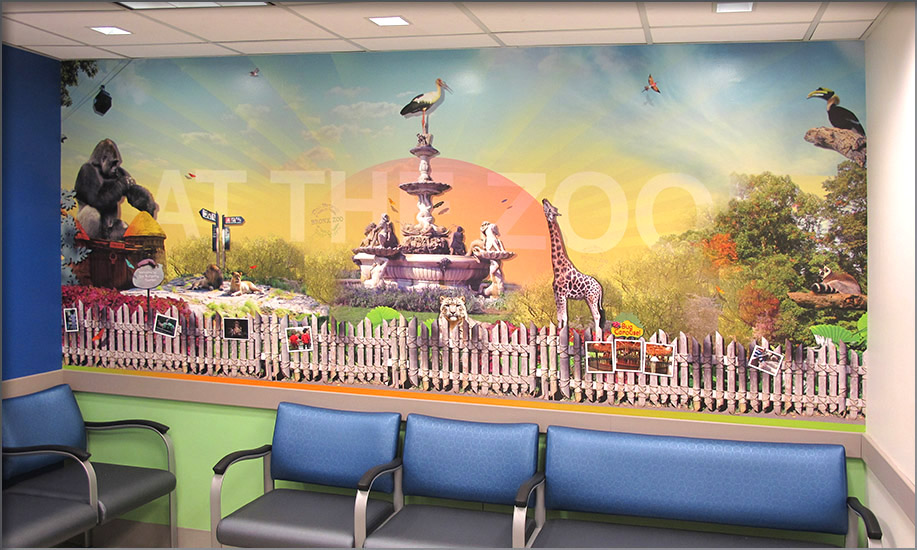 © 2018 KimakDesign, LLC. All rights reserved.