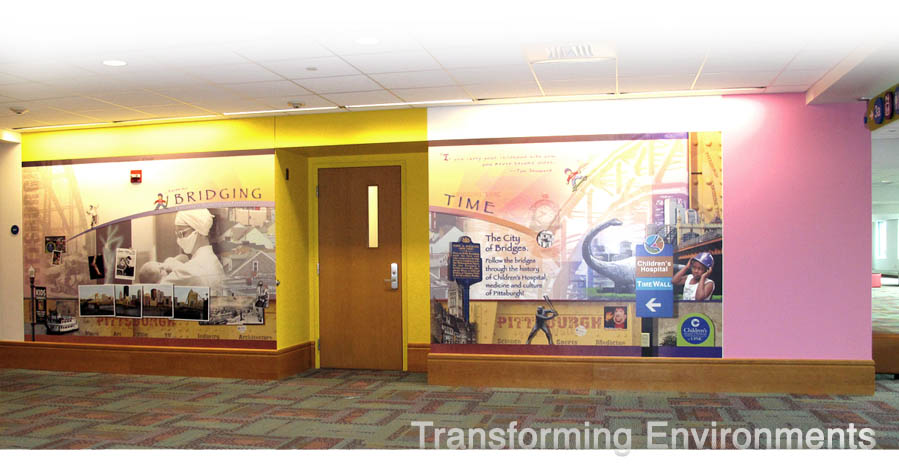 UPMC Children's Hospital of Pittsburgh
If walls could talk. Well these do, about a rich history. A 150' timeline, "Bridging Time," encapsulates developments and achievements in medicine and culture in Pittsburgh from the late 1800s on. Archival and original photography, visual textures, architectural and bridge imagery were used as thematic elements to evoke the energy and feel of Pittsburgh, and to tie-in with its nickname, "The City of Bridges."
RECOGNITION:
Creativity 39th Annual International Design Award / Environmental Graphics
G20 Summit: Included in tour of Pittsburgh institutions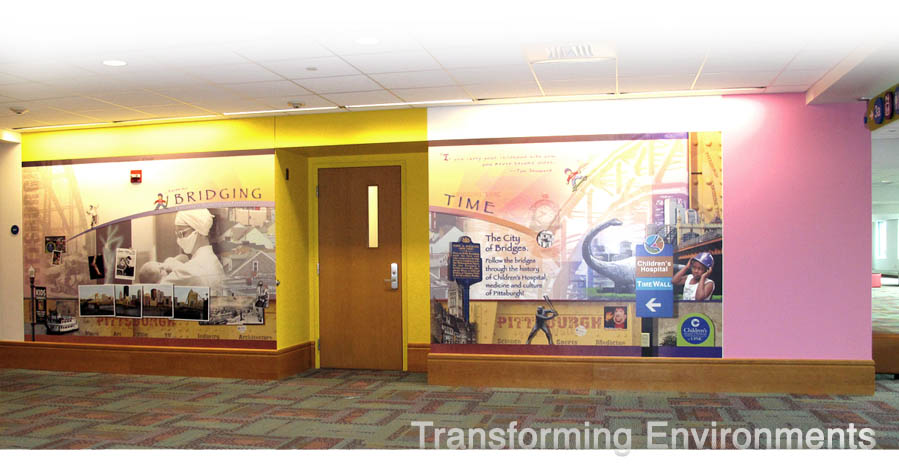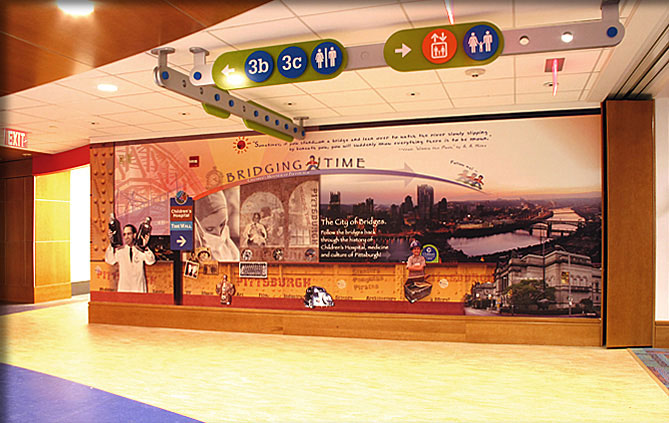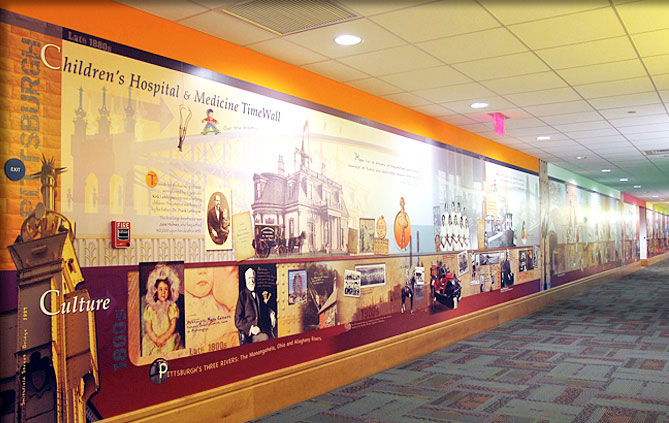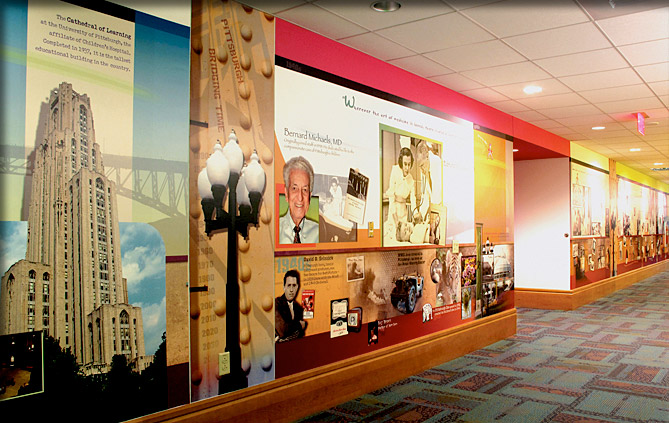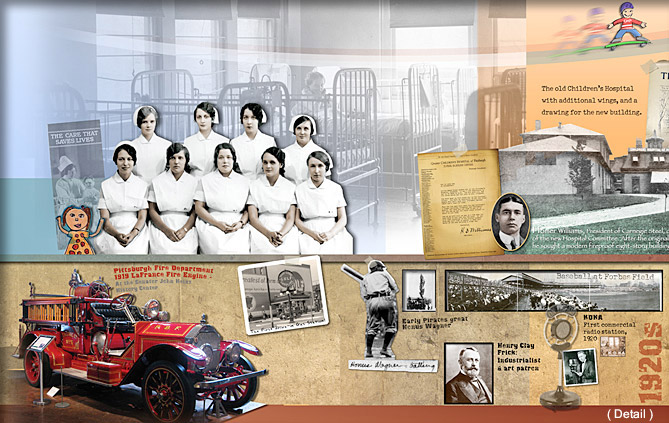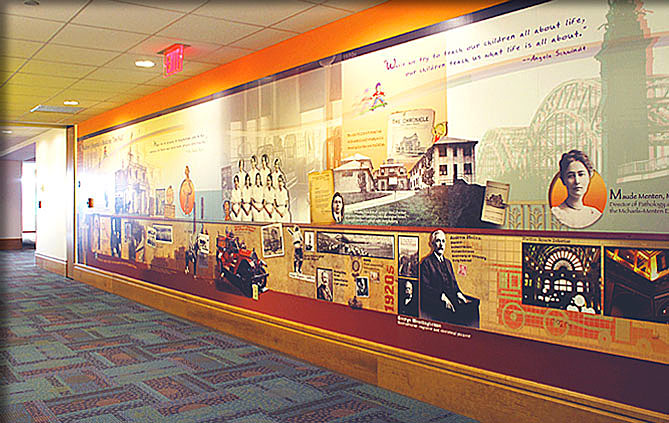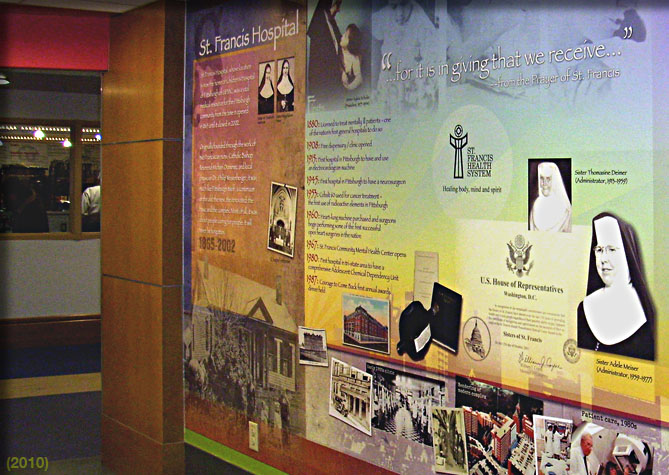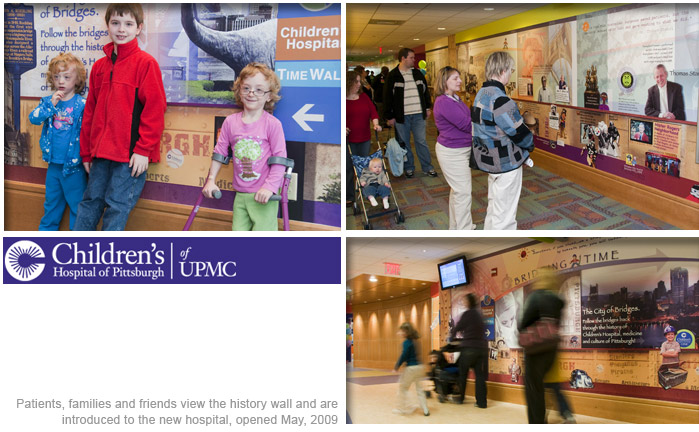 © 2013 KimakDesign, LLC. All rights reserved.